posted by the Judge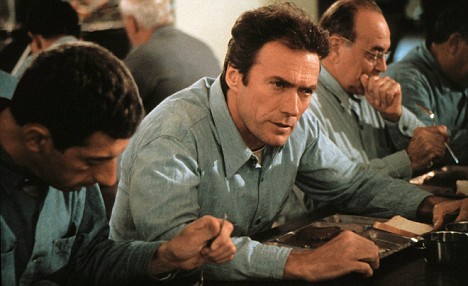 Is it a plane? Is it a bird? No - it's the Sunday review!!!
Today's piece of work is
The Escape Artists
by
Ben Parker
. Parker, whom you can see in the photo above as he debates with some of his inmates on whether anapestic verse is obsolete, has only produced this one pamphlet in poetry. His career in the art was tragically interrupted when he was shot by a common thug in New York City. That same thug was later found by the police in an abandoned industrial complex, bound in a bizarre material which resembled a spider-web. Shortly after that, a mysterious figure called Spiderman started making his appearances... but we all know that bit.
Judi Sutherland
took care of this review, and
you can read her thoughts in full by clicking on this link
.
Enjoy your Sunday!